What is technical writing?
Technical writing details processes, and can be seen in things like instruction manuals or guides that explain procedures or applications. While it previously mostly included just user manuals, technical writing has now expanded to include any format that communicates technical information. It can also include visual charts or posters that help convey information. This type of writing is largely important in academic fields when sharing results or spreading complex information. Additionally, technical writing is also big in tech fields when showing how something works or where giving a step-by-step explanation is necessary.
Generally, fields of science or technology have a higher demand for technical writers. They often work between their clients who are more well-versed in the technology and their readers who are less so. Thus, it is important for the technical writer to both understand the information and present it in a way that allows readers to easily understand it. Ultimately, the reader wants to use that knowledge and apply it to their own objectives, so they need to understand the information and all its applications.
What do technical writers write about?
Technical writing is especially important in fields like technology, science, or engineering. To effectively convey information, technical writers do not necessarily need to be experts in the field they are writing about. However, they should be sufficiently well-versed in the subject in order to explain it well. It would also be helpful to have a broad understanding of adjacent fields to place them within applicable contexts. Some technical writers stay within a specific field when writing articles, and narrowing their focus like this allows them to become highly proficient in their field of specialization. In doing so, technical writers could establish a few companies that they consistently write for and thus will develop professional relationships with.
How do they get started?
In their writing, technical writers should first plan or outline their work. They should have a clear vision of their purpose, whether it is to teach information, convince readers, or sell a product. The way writers present information can vary depending on the audience. The writer should tailor their approach based on factors such as how knowledgeable readers already are regarding the subject, and the project they want to accomplish using the information. Because its primary purpose is to inform, the tone of the writing will naturally be neutral and formal. The language should be concise, and tools like visual aids can help present information.
Work in technical writing
Generally, professional technical writers have a degree in English, and possibly an emphasis on a specific field they can specialize in. As technology becomes increasingly prevalent and complicated, it is more important than ever to be adept at breaking down detailed steps into ones that can be quickly processed and don't require specialized knowledge or training to perform. Thus, a degree in a field they can specialize in writing about is extremely helpful. Furthermore, in our increasingly modernizing world, it is easier to work virtually, particularly in the past few years as demonstrated by the COVID-19 pandemic. This allows for more flexibility, and writers can have other commitments outside of their job. They have more freedom in planning their work schedule and timelines. 
According to the U.S. Bureau of Labor Statistics, there were about 55,400 technical writing jobs in 2021, and in the next decade, the projected growth rate is about 6%. Most writers work full-time, but it is also possible to become freelance technical writers and find projects online. There are freelancing websites with projects that writers can work on. Sometimes, it will be cheaper for smaller businesses to freelance their projects instead of hiring full-time technical writers. The demand for these roles has also begun to increase recently. As writers continue to write, they will develop their portfolios, and their writing skills and technical knowledge will also greatly improve over time. While this type of work does have a learning curve, after a while, technical writers can become very familiar with their field and maybe even develop a routine.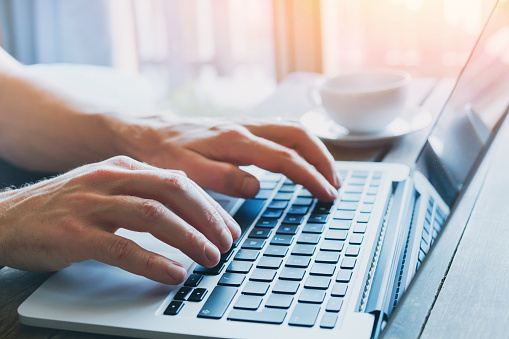 Conclusion
In our modern world, more and more work is being moved online, and technology is constantly developing and innovating. As a result, technical writers are more valuable. There is a demand for those who can explain technical information well and in a digestible format. Whether it is in a report, a brief, a manual, or even an email, can fall into technical writing. Technical writers use these documents to describe technical processes. This skill can provide a lot of flexibility in work schedules, and allows the writer to improve with more practice. As such, demand for this kind of work is projected to increase, and it is definitely it is worth considering getting into.
Contact Us
Nationwide, Essential Data Corporation is a leader in providing high-quality technical writing and documentation services. We have technical writers with experience across multiple industries who can provide writing services. Essential Data will work with our clients to understand their specific goals and obstacles, and then pick the ideal approach and consultant for that project.
Essential Data is a cost-effective writing service that can provide anywhere from just a single technical writer, to a team, depending on the client's needs and the quantity of technical documentation necessary. We also have Engagement Managers that clients can work with at no additional cost. These managers are located in 30 different local offices, so it becomes very convenient to set up a meeting. Our company has been featured in national as well as international publications. Furthermore, we have over 40 years of experience with more than 500 clients.
We specialize in technical writing and documentation and have connections in industries like financial, technology, healthcare-pharmaceutical, manufacturing, and more. We pride ourselves on having a quick turnaround time and remaining within the clients' budgets for their projects. Essential Data can work with custom requests and help add personalized touches to specific projects. We are very familiar with technology in the digital age, and helping our clients with their technical writing needs is our specialty.
Whether you need a single technical writer for a brief project or a team of consultants to produce a complete line of documentation, the quality of our work is guaranteed for you. Our clients work closely with an Engagement Manager from one of our 30 local offices for the entire length of your project at no additional cost. Contact us at (800) 221-0093 or sales@edc.us to get started.
Written by Erika Yan