Cloud Technology and Cloud Based Technical Writers: A Dynamic Duo
Technology is always progressing, and there is an increasing development in cloud technology with every passing day. As cloud technology continues to expand, so will the demand for accompanying technical documentation and cloud-based technical writers. By 2026, according to a research report by Facts and Factors, the global cloud computing market size & share is expected to hit a record value of USD 1025.9 Billion. In this digital world, a growing number of businesses are shifting away from traditional IT infrastructures and transitioning to cloud-based services. Companies today know cloud-based technology offers unbeatable scalability, work flexibility, increased collaboration, security, and cost-effectiveness.
However, integrating these technologies into your business can be difficult. This is often due to being unaware of the right architecture needed to support the cloud technology. Find the type of cloud computing that works best for your business. How can your business reap the benefits of migrating to the cloud? How can employees make sense of it all? With proper training and documentation, businesses can grow employees' skills, expanding their capability and knowledge of cloud-based technology within their organization.
How Do You Prepare for Cloud Training?
When it comes to adopting cloud technology in your company, there are many things to consider. Near the top of the list should be how you prepare employees for using the new cloud technology system. The best means of preparation for this task is cloud training, which can be developed in a wide variety of ways to promote employee engagement and success. By properly preparing your employees for the shift to cloud technology, you minimize potential disruptions to business operations.
Employees accustomed to traditional IT technology who are now asked to integrate cloud computing can find the process intimidating. The transition from using traditional software to cloud-based services has the potential of disrupting business operations. So, what is the best way to approach cloud adoption for employees? As the needs of each business vary, so will the corresponding cloud strategy. Below are just a handful of common cloud strategies…
Employee Training & Development – This may include one or a combination of training methods such as classroom courses, eLearning, group discussion and activities, management-specific activities, case studies, or other required reading.
Reinforcement – Employees should apply the training they receive to real projects to reinforce all they have learned. This especially goes for those who are training in cloud-specific areas, such as cloud security and cloud-based technical writing.
Cloud Certification – Businesses may require specific cloud solutions such as receiving professional cloud certifications. This training method helps newer employees grasp the basics of cloud computing basics and improves their overall transitioning. Examples of external certification training courses are Amazon Web Services (AWS) Cloud Practitioner Certification, Google Cloud Certification, and Microsoft Azure Certification.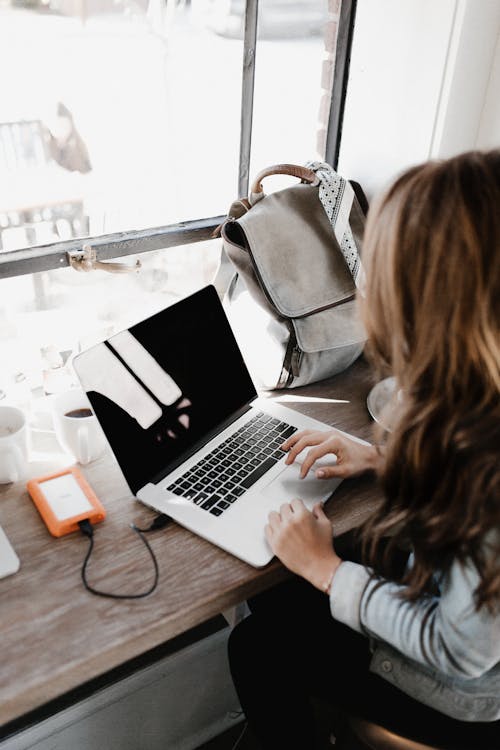 What Can You Learn From Cloud Training?
Beyond just preparing your employees for a company shift to cloud technology, there are numerous benefits to cloud training. Cloud training can also be an opportunity for employees to grow their personal skillset, build team rapport, and boost company-wide communication. Taking on the challenge of learning a new system or technology can be daunting, so providing multiple supports is critical to success. Listed below are three key ways to help you get the most out of cloud training:
Collaborative Learning
Collaborative strategies design an increased engagement among employees in a variety of ways. This allows them to learn from coaches or mentors in the cloud computing industry. A business may hire individuals that specialize in the field to work alongside existing employees. Furthermore, companies may use internships or apprenticeships to also train future employees.
Stretch Assignments
Stretch assignments are highly skilled projects or tasks given to employees as part of their training. This tests how they react when faced with new challenges or new information in the field of cloud computing. Overall, businesses want to see whether employees have the potential to adjust according to this ever-changing industry. Also, they meet your cloud adoption when asked.
Training
What is just as (if not more) important as having cloud training at all is how well the cloud training is prepared. This is where cloud based technical writers come in. Especially when making a big transition, such as one to a cloud system, making sure your training is clear and comprehensive makes all the difference. Cloud based technical writers are uniquely equipped to translate complicated information into terms that those unfamiliar with cloud computing can understand.
Conclusion
Whether your business is partially or fully adopting cloud-based technology, your success depends upon how well you prepare your employees. Adopting cloud computing is the key to transitioning from traditional IT software to cloud-based services. This starts with developing and customizing the right type of training methods. You must find the right training methods that best suit your employee's needs. Once you improve their cloud knowledge, your business can reap all the benefits cloud-based services have to offer, which in turn enhance business operations.
Minimizing disruption to business operations while transitioning to cloud computing is key. Once you have made the change, it is critical to make sure you get the full value of your new system. Working with a cloud based technical writer can help ensure a smooth transition. They can also develop technical documentation that will help employees use the technology to its fullest extent.
How Can EDC Help With Cloud Based Technical Writers?
EDC has professional cloud-based technical writers and training resources that will ensure you successfully execute and manage your cloud transformation. We do this by developing cloud computing adoption strategies fit for your operational needs. Additionally, Essential Data can create employee development plans for well-versed and current workers in every department in the growing world of cloud computing. 
Whether you need a single technical writer for a brief project, or a team of consultants to produce a complete line of documentation, the quality of our work is guaranteed for you. Our clients' work closely with an Engagement Manager from one of our 30 local offices for the entire length of your project at no additional cost. Contact us at (800) 221-0093 or sales@edc.us